SPA-program "Cherry-vanilla Delight"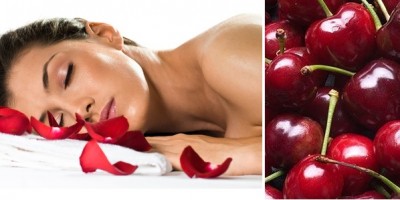 Infrared sauna, 15 min
Vanilla peeling for all body, 30 min
Cherry wrap for all body, 30 min
Thai or Oil massage (by the choice), 60 min
Face massage treatment, 60 min
Master delicate hand movements will release your body from tension and vanilla with cherries aroma will improve mood, cause positive emotions, relieve stress.
Cherry wrap tones the skin, it provides a tightening effect and stimulates the breakdown of fats, removes excess fluid, waste products and toxins from the body, activates metabolic processes in cells, improves microcirculation, hydrates and nourishes the skin.
Facial massage - refreshing skin tone, improves circulation and skin appearance.