SPA-program "DAY SPA"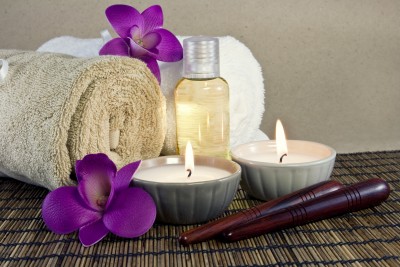 Infrared sauna
Tai foot massage, 60 min
Lux body treatment Spa Marine, 90 min
De Luxe moisturizing face treatment, 60 min
THAI FOOT MASSAGE
The ultimate study of foot massage is reflexology. Foot reflexology is "pressure therapy" and involves applying focused pressure to certain known reflex points located in the foot to cure or prevent disease. Foot reflexology is based on the premise that our nerve zones or reflex points go from the bottom of our feet to the top of our head, encompassing all vital organs on the way. Reflexology foot massage influences our whole body, harmonizing work of all internal organs and processes.
LUX BODY TREATMENT SPA MARINE
Professional SPA body treatment, which regains your body and spirit harmony, gives your body firmness and tonus, makes legs lighter, moisturizes, detoxes and gives your skin necessary minerals from natural seaweeds.
DE LUXE MOISTURIZING FACE TREATMENT
An exclusive face treatment, which gives your skin relaxation and restores it`s youthfulness. It is a unique beauty course, which will help to keep face skin young and look beautiful and fresh all year long. Speacial features of this treatment are : Ionization, oxygenation, stimulating face massage.