SPA-program for man "C-PLUS ENERGY"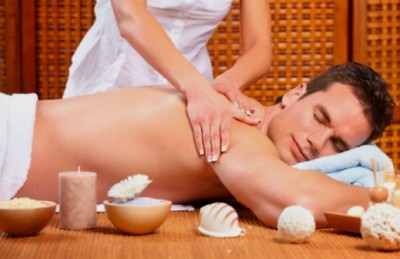 Infrared sauna, 15 min
Thai traditional or thai oil massage by choice, 90 min
Exclusive Lux face treatment for men, 75 min
THAI TRADITIONAL MASSAGE
Thai massage technique consists of pulling moves similar to yoga, acupressure, muscle massage, light manual therapy and work with bodies energy lines. It is used to relieve muscle and joints pain, head ache, to increase the flexibility of joints, tone muscles, eliminate problems with digestion, stress, insomnia, to strengthen nervous system, to cleanse the organism, stimulate the work of all internal organs and many more.
THAI OIL MASSAGE
This massage is a charming combination of muscle, reflexology massage, light manual therapy and unbeliveable softness of thai masseur`s hands. This is a massage with natual oil, which influences your body and it`s light aroma improves your mood.
C-ENERGY PLUS FACE TREATMENT
This treatment is designed to solve men face skin problems and is suitable for any age. Natural materials are used in the treatment such as vitamin C, oligoelements, olive extract and birch juice. Treatment is suitable for every season of the year, especially recommended for men, who smoke, experience stress, frequent travel and for all those who just don`t have enough time to take good care of their body.