SPA-Etiquette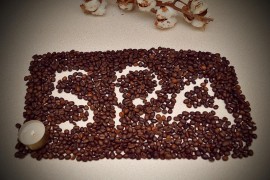 Visit our salon requires adherence to certain rules of etiquette – please, your attention to them:
Pre-registration is required. In its implementation, our guest has the right to choose a specialist. Your preferences in this regard must be sound to administrator. Salon is working everyday 09:00 - 21:00, the latest massage should be finished at 20:45.
Arrive at the session for 15 minutes prior to the procedure will provide for the master an opportunity to prepare, and for you - to change clothes, to absorb the atmosphere of calm and tune in to the rest.
If you are late, do not forget to call and warn us about this - in case of your late your reservation is valid for 15 minutes. Remember that your tardiness affect the time of the procedure, since any change in the schedule may adversely affect the other guests.
If you for any reason will not be able to visit our salon, please put us to notify at least 3 hours before the scheduled time.
Attention: to turn off mobile phones and other electronic devices, and avoid loud conversations in the reason not to disturb other guests.
We ask you to provide administrator complete information about the possible ailments before you begin the session. Otherwise, the administration is not responsible for hidden guest contraindications, which can have a negative impact and can cause complications.
The administration is not responsible for items left in the cloakroom. Please valuables and jewelery leave with yourself.
Thai massage does not include the elements of eroticism. Only wellness treatments are presented in our salon. Any hints for sexual services are stopped by masters and staff.
We do not accept people with alcohol or drug intoxication. Administrator has the right to cancel your booking at the place, if she see that your act does not meet the conditions.
Children until 16 y.o. can be in salon only, if they are also doing procedures.
It is strictly forbidden to bring animals to the salon.
In our salon Non-smoking. We refuse to persons in alcohol, drug intoxication or inadequate behavior.
Gratuities for massage master in Thailand - it's a tradition. However, if you do not leave a tip, it does not affect the quality of provided services.
We kindly ask you to familiarize yourself in advance with all our services on the site. Each offer/massage/combination is designed individually so that you can find the right one for you.
All the information that you to leave the SPA- manager is confidential and does not disclose to third parties.