SPA-program "ANTI-STRESS"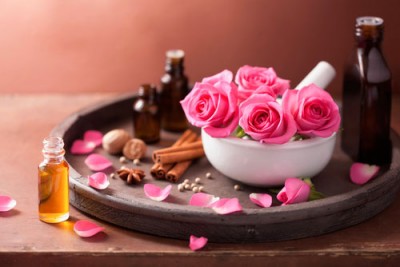 Legs peeling and massage, 60 min
Infrared sauna 15 min (by choise)
Thai massage with aromatic oils, 60 min
Face treatment with energetic massage, 60 min
THAI MASSAGE WITH AROMATIC OIL
This massage is a charming combination of muscle, reflexology massage, light manual therapy and unbeliveable softness of thai masseur`s hands. This is a massage with natual oil, which influences your body and it`s light aroma improves your mood. Great aromas of natural oils affect the nervous system, thus improving mood and relaxing or energizing us. Oil massage is a real pampering for your body. A skilful choice of oils and slow, stroking movements relieve problems such as tense muscles, cellulite, stress, sleeping disorders, blood pressure fluctuations, or just bad moods.
FACE TREATMENT WITH ENERGETIC MASSAGE
This is a unique energetic procedure for face skin. During the treatment face skin is cleansed with gentle tonic, a peeling is followed by energetic massage performed by special method, in the end moisturizing and energizing mask is applied. This treatment fills you skin with energy, moisturizes and gives strong anti-ageing effect.